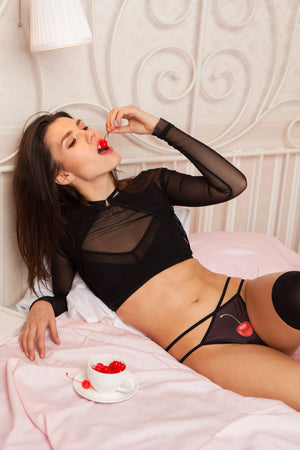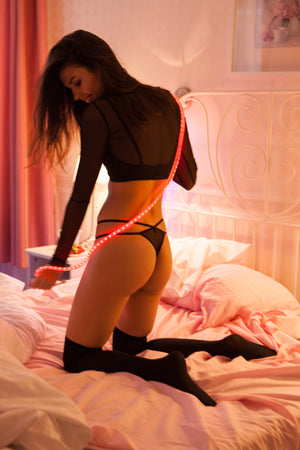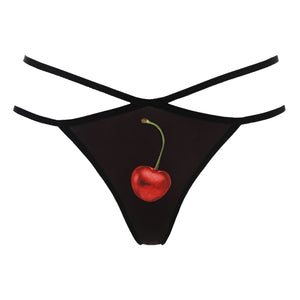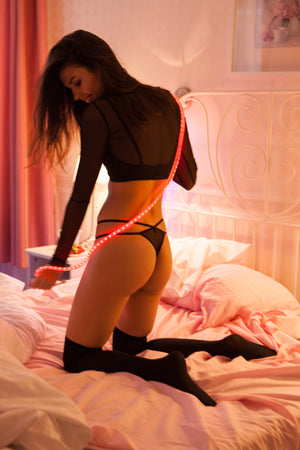 Lickstarter
Supper Cherry thong
If you're feeling particularly cherryfic today, these panties will be perfect for you! Cherry Kissed diamond shaped thong panties are made from light and airy fabric for an amazing all-day comfort.  The panties have a unique and revealing design and decorative straps. Back side is made from cheeky sheer black mesh.
Fruit love notes
There is a legend that it's impossible to understand women at one point or another. Well we will reveal a secret – delicious underwear speaks louder than words. Try it yourself!
Cherry print panties will never loose color or shrink. Machine wash up to 40°C with similar color garments. Don't tumble dry or bleach! Don't iron – who irons underwear anyway?
This mini collection is made in cooperation with Flash You and Me  and Latvian artist Līva Eihmane.
Your order will be packed in a lovely gift box.