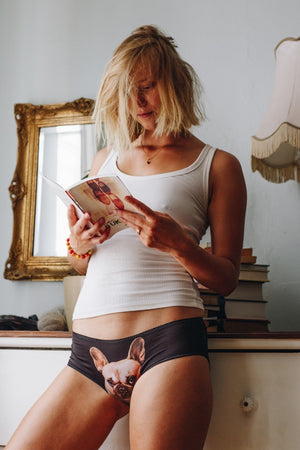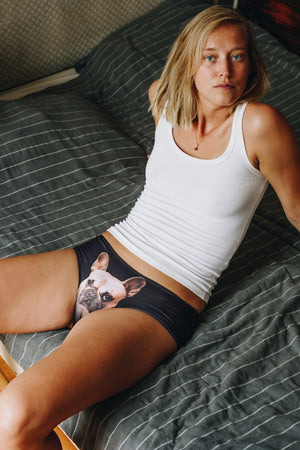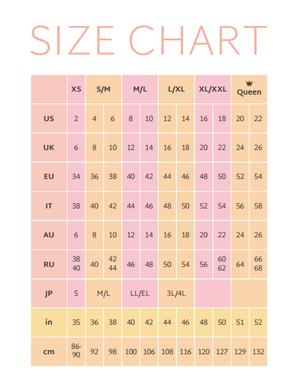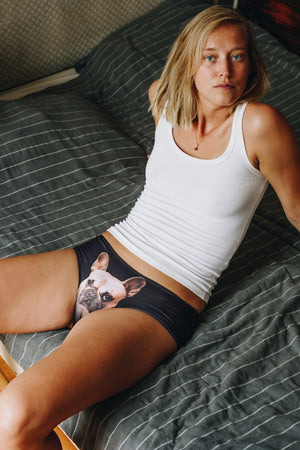 Show us your dog on Zoom!

Dogs have evolved along human societies to reflect what we all seek in each other -companionship, loyalty and unconditional love. We have played God in molding our perfect friend - the dog. 

Gives a fit you deserve! Will hug your curves exactly how you like it - not too loose and not too tight. Our signature waistband with a curly trim gives a flirty look that hugs, but do not squeeze your midrange and tights. Made from light and airy fabric for an amazing all-day comfort. 

Gift ready packaging is already included in the price. Dimensions - 15 x 15 x 1 cm.

French bulldog knickers will never lose color or shrink. Machine wash warm regular cycle up to 40°C ( 86 - 104° F) with similar color garments.
Tumble drying is allowed, but it will shorten the life of the elastics!
Don't iron - who irons underwear anyway?

Body: 92% Polyester, 8% Elastane; Lining: 100% Cotton.